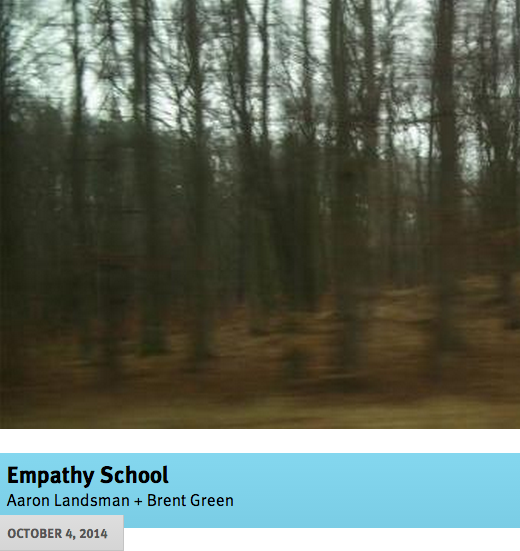 So I guess I'm officially out of retirement as a performer after joining back up with Radiohole for Myth or Meth (Bessie nominated!!!!) and now I'll be doing a solo show on a bus in the wilds of sub-rural Troy NY on Oct 4.
If you're thinking of coming up to Troy for this you should figure it out soon and buy a ticket. 2 shows in 1 day and that's it.
The script is awesome and I can't believe my luck that Aaron would trust me with it. And I'm very excited to work with Brent Green who has some surprises planned for the two busloads of people who will actually get to experience this piece.
And kudos to Ash Bulayev and EMPAC for doing another project that seemingly couldn't happen anywhere else. Ash has a gift. I'm sad to see him leave EMPAC but excited about what comes next with him.
INFO and TICKETS:   http://empac.rpi.edu/events/2014/fall/empathy-school
ps. Aaron and I have tix for Fridays Replacements show at Forest Hills, so if the title seems a bit cheeky: http://www.youtube.com/watch?v=yDH6W-bU8wo
I you knew how I felt now
You wouldn't act so adult now
Hurry hurry here comes my stop!!!!