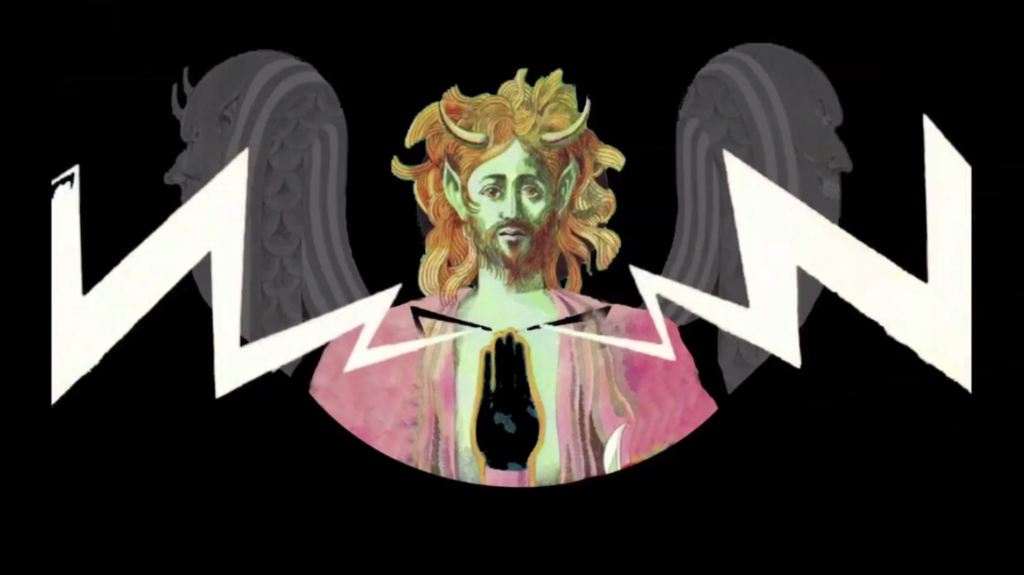 JIM FINDLAY • ELECTRIC LUCIFER
Excerpt work in progress performances
FEBRUARY 17 & 18, 2017
8 PM
at
The Collapsable Hole
55 Bethune St. 
New York, NY
Admission: $15  
this work-in-progress excerpt is length TBD but will be < 60 mins
To RSVP, email denise at shumeidenise@gmail.com 
COLLABORATORS
JIM FINDLAY  •  PHILIP WHITE  •  OKWUI OKPOKWASILI 
JEFF SUGG  •  VICTOR MORALES  •  MASHA TSIMRING
ENVER ÇHAKARTAŞH  •  NOLA SPORN SMITH  •  MAURINA LIOCE 
THOMAS KAVANAGH  • CARTER KIDD
PERFORMERS
IAN BELTON  •  JAKE DENNEY  •  BRENDAN CONNELLY  •  
ELIZABETH DEMENT  •  TENDAYI KUUMBA  •  NIKKI CALONGE  
PRENTICE ONAYEMI  •  SETH BRALEY  •  TOM PEARL
Image: Bruce Haack's Electric Lucifer album cover, courtesy of Ted Pandel
[if mso]> </td> <![endif] [if mso]> </tr> </table> <![endif]
[if mso]> <table align="left" border="0″ cellspacing="0″ cellpadding="0″ width="100%" style="width:100%;"> <tr> <![endif] [if mso]> <td valign="top" width="600″ style="width:600px;"> <![endif]
This production is made possible in part by the New York State Council on the Arts with the support of Governor Andrew M. Cuomo and the New York State Legislature. This production is supported, in part, by public funds from the New York City Department of Cultural Affairs in partnership with the City Council.